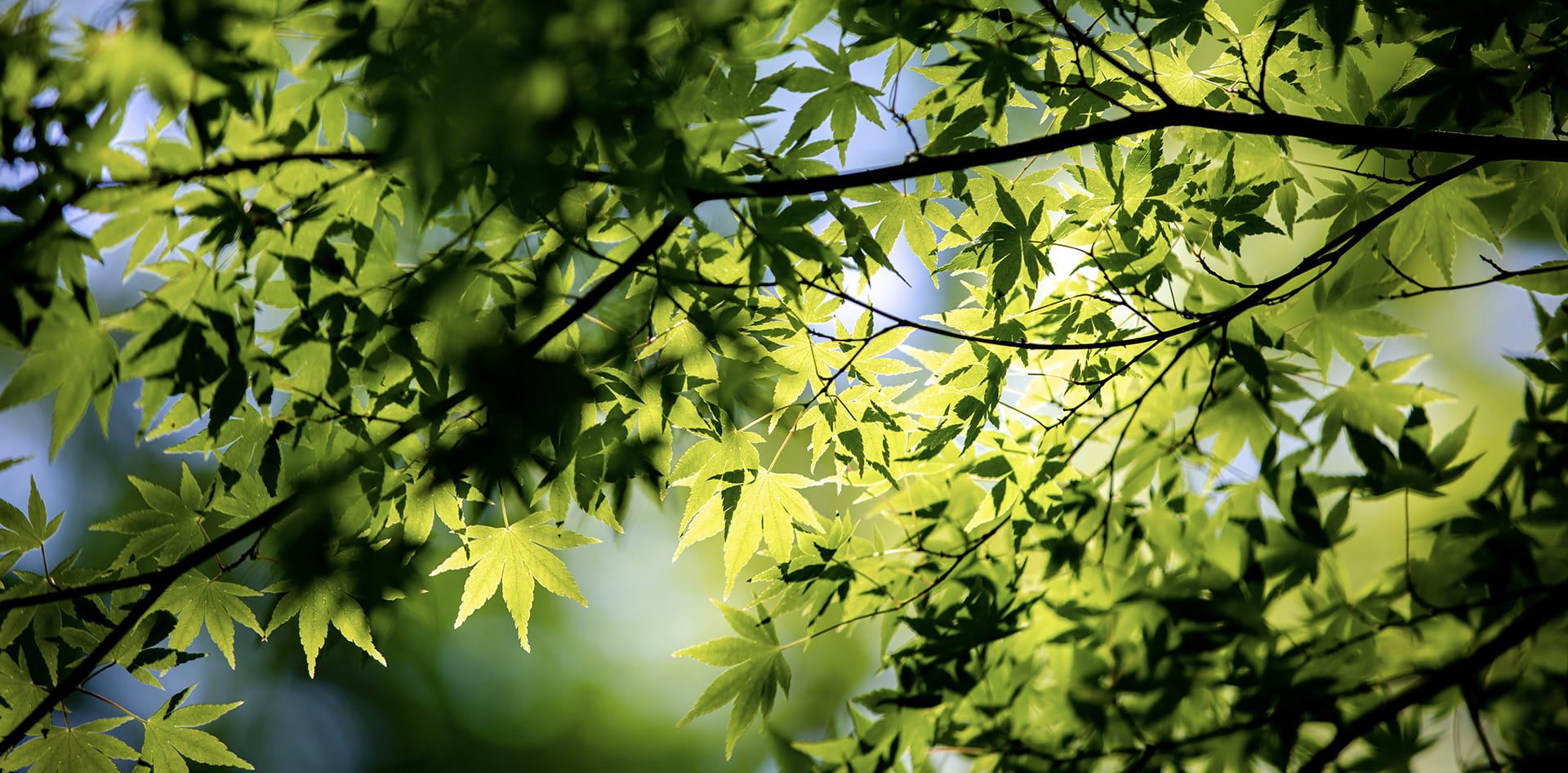 Nature of Mt. Oyama
Oyama, which has been watching over people since ancient times, still retains its eternal nature. One of the charms of Mt. Oyama is that you can enjoy the nature of each season. Here are some beautiful and magnificent natural landscapes.
Spring
Spring in Mt. Oyama is
a time of budding grass
and beautiful light.
Enveloped in the warm weather, plants sprout and Mt. Oyama heralds the arrival of spring. What catches people's eyes are the azaleas, rhododendrons, and other colorful flowers, as well as the more than 400-year-old "Oyama sakura" blooming in the vicinity of the shrine office. The temperature is perfect for strolling in the mountains and attracts many tourists every year.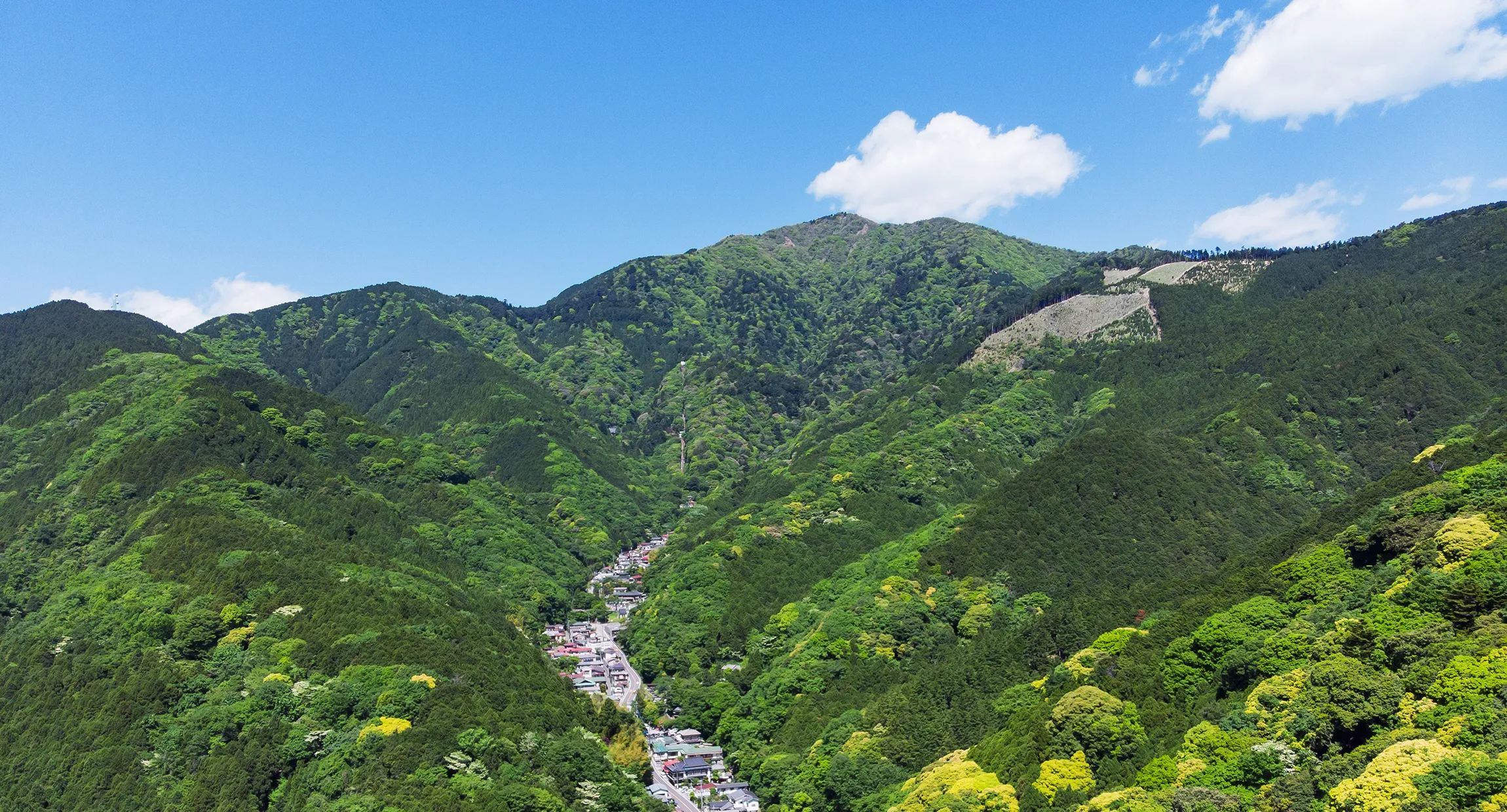 Summer
The wind, the river,
and the sound of cicadas.
Enjoy the sound
and the deep green
of summer in Mt. Oyama.
Summer in Mt. Oyama begins when the mountains turn from fresh green to deep green. The sound of cicadas mingling with the sound of running water in the waterfalls and rivers, and the white clouds leisurely flowing high above, almost within reach, fill your heart. You can forget the boiling summer heat and enjoy the cool, refreshing air to your heart's content.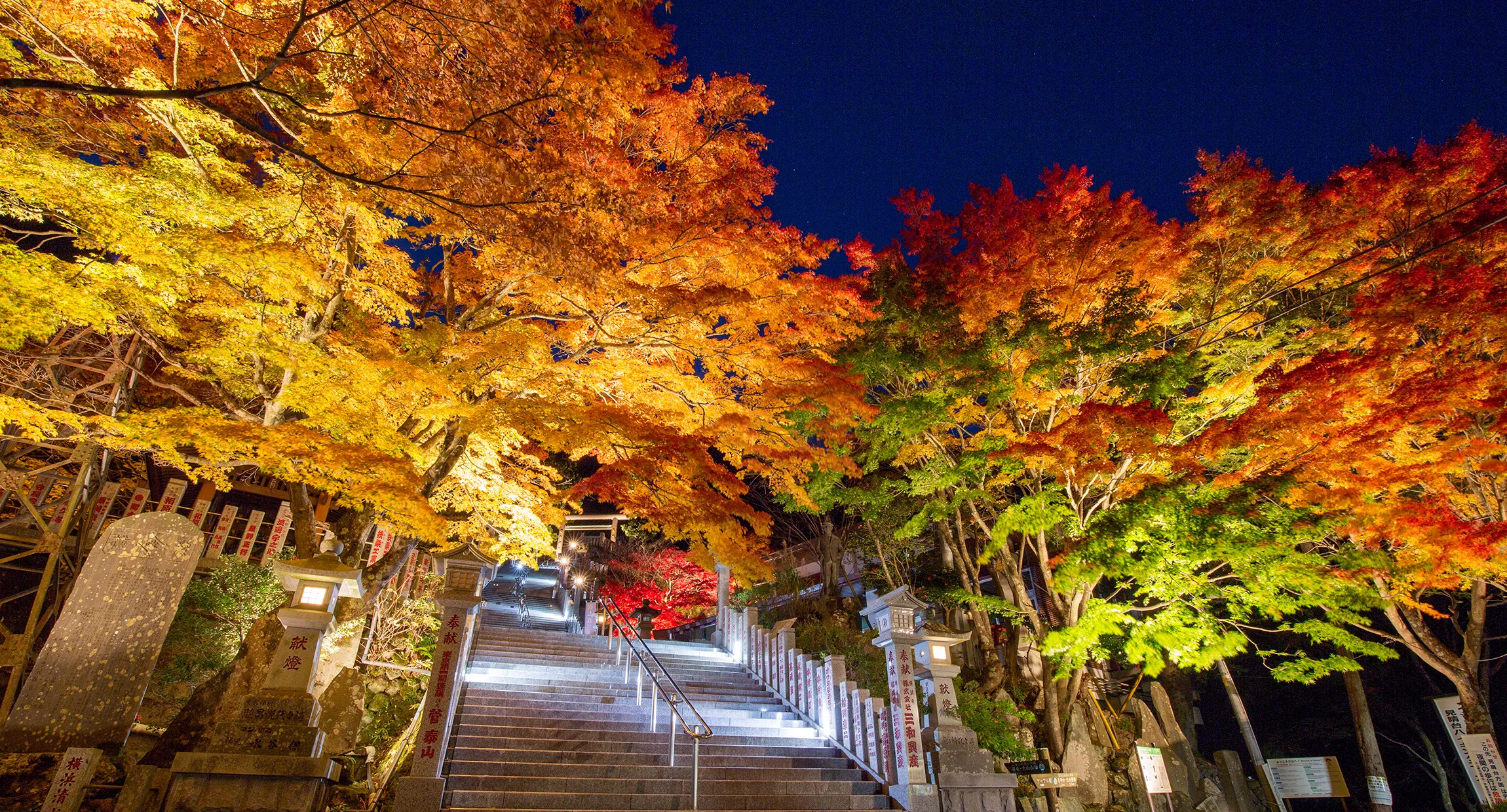 Autumn
Autumn in Mt. Oyama,
when the autumn leaves
enchant
you
and color your heart.
Red, orange and yellow. ...... Autumn in Mt. Oyama offers a spectacular view of beautifully colored autumn leaves. The view from the foot of the mountain as well as from the headquarters overlooking the entire mountain is exceptional. It is also lit up at night during the fall foliage season. With the night view as a backdrop, visitors can enjoy a different expression of the autumn leaves than during the daytime.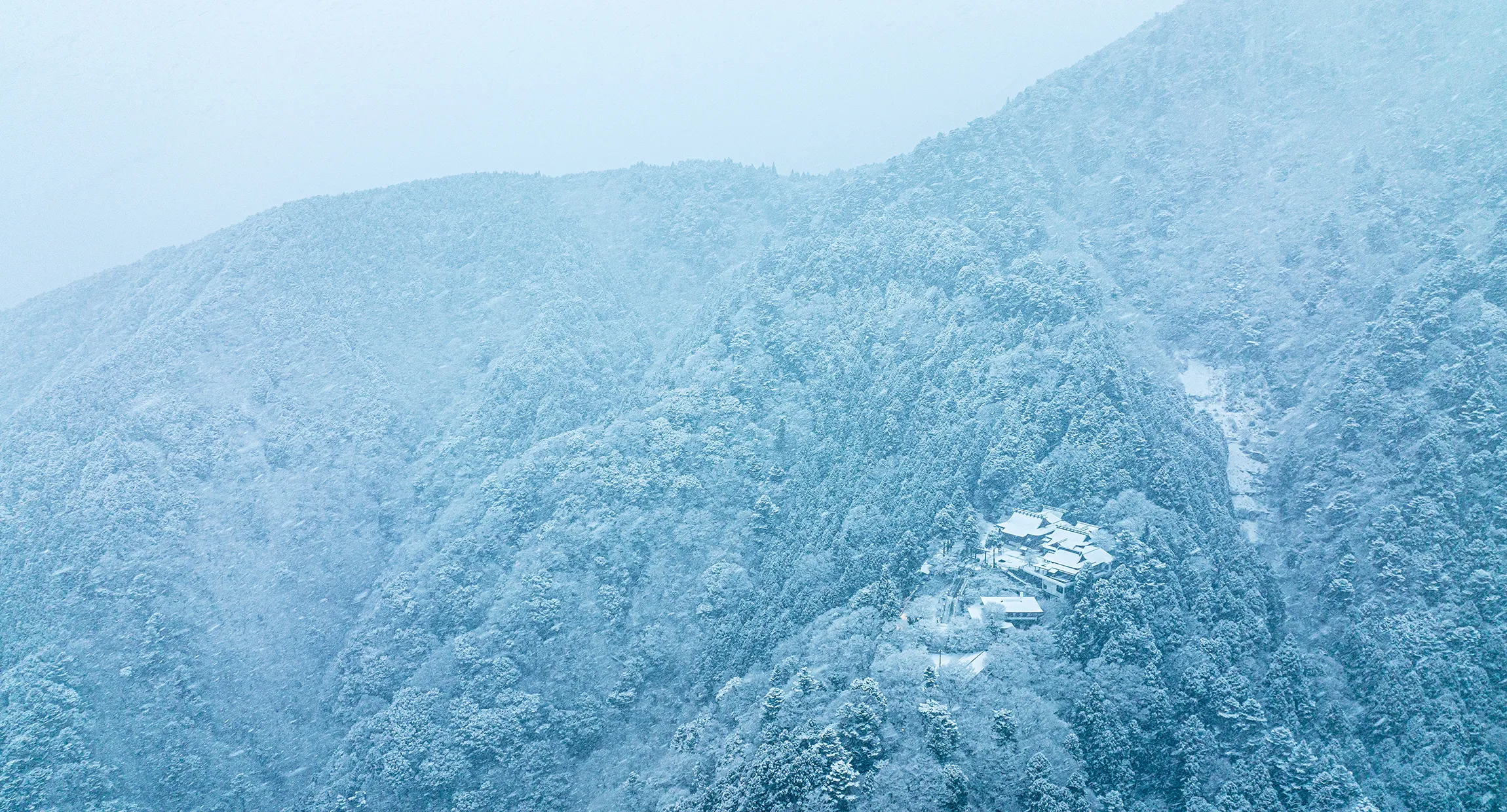 Winter
The quiet beauty of Mt.
Oyama's winter is
a sight to behold.
The endlessly clear sky and the mountains covered in winter. Winter in Mt. Oyama is characterized by quiet beauty. What is striking is the snowy landscape of Mt. Oyama, which creates a mysterious landscape that is like a storybook. The clear air makes it possible to see far into the distance, which is another attraction.